What's Next
Sustainability: Evolve, or Be Left Behind
If food retailers don't integrate sustainability practices into their businesses, they will lose their social license to operate. We can help get you up to speed.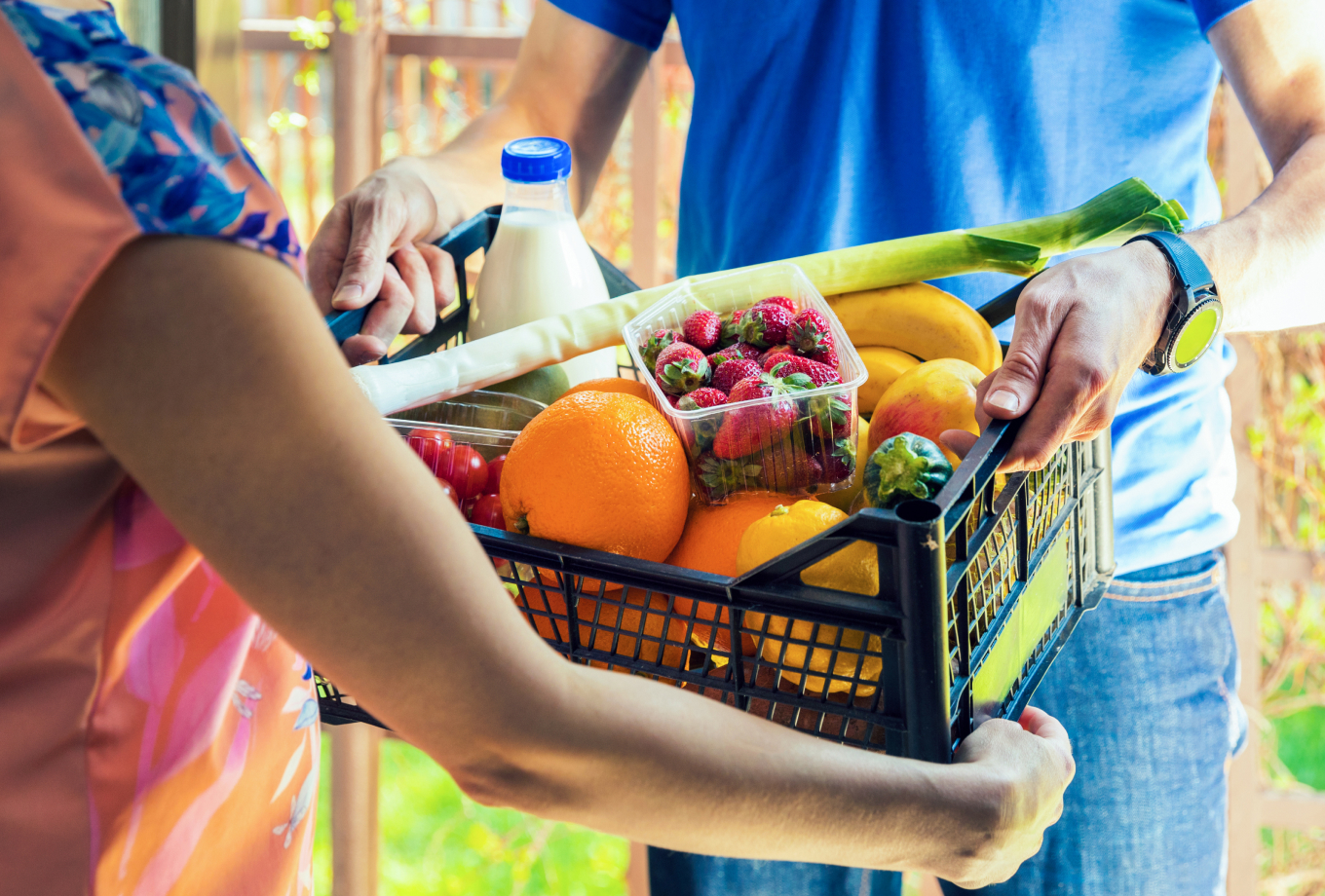 E-commerce shook the foundations of food retail in the last decade, culminating in a massive pandemic-driven shift to online and mobile shopping in 2020. Looking ahead, food retailers face a new challenge that will be at least as disruptive: sustainability.
As with e-commerce, sustainability will create winners and losers. If sustainability were a chess game, the board remains in play. A few food retailers are beginning to embrace sustainability as a branding and operational opportunity, but food retail still lags nearly every other industry on sustainable leadership and action.
When you consider that food retail is one of the most ubiquitous and resource-devouring areas of consumer culture, it's only a matter of time.
How Food Retail Fell Behind In the Sustainability Race
Unlike tech or fashion, where innovation and risk-taking are rewarded with profits, food retail is a notoriously risk-averse industry. While this mindset keeps our food supply chain secure, and puts safe food on shelves, it does not promote innovation.
The next five years will look nothing like the last five. In response to increasingly volatile climate and social systems, corporations are being challenged on two fronts: More consumers and investors are demanding positive action on environmental, social, and governance issues. Meanwhile, constant disruptions to the global supply chain, transportation, and electricity infrastructure are increasing business risk.
Food retail is on an unsustainable path, and a major shift in thinking is required.
Food retail is on an unsustainable path, and a major shift in thinking is required.
What Store-Level Sustainability Looks Like
Supermarkets are the most energy-intensive sector among commercial buildings, consuming more energy per square foot than hospitals. Add food waste, water consumption, and packaging to the mix, and it becomes clear that food retail is a nexus of sustainability. Consumers understand those connections, even if food retailers do not.
More broadly, food retail is the weakest link in our food supply chain in terms of sustainability. Consider the array of sustainability initiatives shoppers encounter in-store and online: sustainably sourced seafood, food-animal welfare, GMO labeling, organics, fair trade, and eco-friendly packaging. Yet, it's difficult to find a major food retailer delivering its own consumer-focused sustainability message.
Food retailers need to be more than curators of sustainable products. In order to remain competitive, food retail brands must embody sustainability, not just merchandise it.
Consumers Care About Sustainability, and that's an Opportunity for Food Retailers
During the first half of 2020, all eyes were on the supply chain for food and household goods. The face of that supply chain became the local food retailer (cut to empty toilet paper shelves and vacant dairy cases). Consumers, communities, the media, and municipalities were suddenly hyper-focused on food retailers and suppliers.
As worries about food scarcity relax, food retail leaders should take a step back and ponder their evolving role in the lives of everyday consumers.
A July article by McKinsey & Company describes five themes shaping consumer behavior in the COVID economy:
Shift to value and essentials
Flight to digital and omni-channel
Shock to loyalty
Health and "caring" economy
Homebody economy
In other words, consumer habits have been disrupted. Loyalty is no longer a given. Shopper priorities are changing. The result? An opportunity for leadership and innovation.
While grocery spending is up as much as 29 percent in the United States, consumers also say they are "more mindful of where they spend their money," and 75 percent say they've "tried new shopping behaviors" since COVID-19. We're also seeing a notable increase in consumers who say they're paying more attention to the sustainable efforts and overall values of the companies with which they do business. A recent global survey by PwC revealed that 43% of consumers expect businesses to be accountable for their environmental impact, and 41% expect retailers to eliminate plastic bags and packaging for perishable items. The convergence of these trends means that food retailers can no longer hide in plain sight as one of the biggest commercial consumers of energy and resources.
Robert Blood, founder of SIGWATCH, a group that monitors activist groups to find out what's coming next, says in a recent article in New Food Magazine, "The food industry, with its global supply chains that start in some of the most impoverished and politically challenged countries in the world, is increasingly under scrutiny."
He says food industry leaders must start taking seriously issues related to climate change, zero waste, and sustainability-driven investment, or risk losing customers, suppliers and shareholders.
Loyalty is no longer a given. Shopper priorities are changing. The result? An opportunity for leadership and innovation.
Fortune 500 Success Stories Prove Sustainability Is Profitable
From Unilever and Ikea in Europe to Apple and Patagonia in North America, Fortune 500 companies are making bold public commitments, investing billions in new approaches, and publicly reporting on their progress. These companies are profitable while still investing in renewable energy, carbon reduction, and other sustainability efforts. Unfortunately, Target, Walmart and CVS are the only food retailers whose corporate leaders regularly show up for sustainability.
CDP (formerly Carbon Disclosure Project) publishes an annual "A List" that names the world's most pioneering companies on environmental transparency and performance. In 2019, they recognized more than 200 corporations that are acting to address environmental risks and build a sustainable economy. Walmart is the only US food retailer on the list.
RE 100, a list of the world's most influential companies committed to 100% renewable power, includes only two food retailers: Target and Walmart. Two other leading climate action associations, We Mean Business and The Climate Group's global EP100 initiative, have no North American food retailers as members.
Perhaps grocers feel they have more important things to do than implementing environmental and social programs? That thinking relegates sustainability to its own silo, a stand-alone "initiative." Sustainability should be an essential part of every strategic decision, an approach that has been proven to drive profitability and operational excellence.
The environmental and social context of the food industry is rapidly and irrevocably changing. Businesses that rely on short-sighted payoffs will soon find themselves overrun by competitors that take a more holistic and long-term (i.e., sustainable) view.
Food Retailers that Evolve Will Win the Next Decade
Food retailers are already starting to experience regulatory pressure and erosion of brand value in large markets like California and New England. These markets are a microcosm of larger trends reshaping the business world. We are facing new volatility in supply chains, more intense and frequent natural disasters, and a changing customer sentiment toward brands and their role in society.
It's time for a bold, new plan that embraces the inevitable.
Food retailers must end their myopic focus on short-term value at the expense of long-term sustainability. It's time for a bold, new plan that embraces the inevitable. Sustainability-focused food retailers will experience reduced operating costs, increased profitability, and a level of customer loyalty that will carry them into the future.
No food retailer now claims the title "sustainability leader." Food retail mostly ignores its outsized role in the flow of energy and materials required to bring consumer goods to market. There is a leadership vacuum just waiting for someone to fill it.
Some food retail leaders recognize the opportunity. And they will dominate in the coming decade.