About Ratio Institute
Ratio Institute is an independent, non-profit organization dedicated to accelerating measurable sustainability and viability in food retail through expert collaboration, industry resources, and practical tools.
We have worked with over 1,000 grocery stores and 20 grocery chains to create store-level and enterprise sustainability solutions that reduce costs, shift internal cultures, and improve overall performance.
Our Team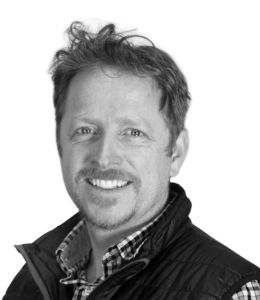 Aaron Daly
Aaron comes to Ratio Institute after having served as Global Director of Energy Management for Whole Foods Market, where he oversaw the company's energy efficiency budgets, managed energy procurement, developed and scaled onsite renewable energy and battery storage systems, and supported design, water, waste, and sustainability initiatives. Prior to that, Aaron was a National Account Manager at PECI, a not-for-profit energy-efficiency consulting group, where he worked with food retailers such as SuperValu, Albertsons, and Trader Joes. Aaron is a Certified Energy Manager, and he holds an MS in Energy Management from Sonoma State University.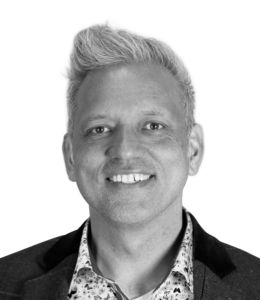 Jonathan Tan
Jonathan brings to Ratio Institute more than 20 years of experience as an entrepreneur and a business executive for both Fortune 500 and privately held companies. His career began with driving energy efficiency at food manufacturing and food packaging plants. He transitioned to energy-efficiency work at food retail outlets in the early 2000's, focusing on refrigeration, HVAC, and lighting. Jonathan holds a bachelor's degree in Organizational Studies from Saint Louis University, a Master's in Business Administration and Management from Pepperdine University, and has completed continuing education units at the University of Oxford.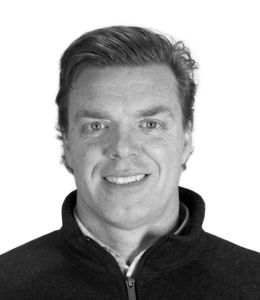 Peter Cooke
Peter comes to Ratio Institute with over 20 years of experience developing sustainability programs, including starting one of the nation's first green hotel programs. That success led Peter to develop a similar program for Hannaford, New England's largest grocery chain. Later, at Manomet, a sustainability non-profit, Peter founded the Grocery Stewardship Certification (GSC) Program in 2012. The GSC became a nationwide sustainability platform for the grocery industry. Peter is ISO 14001 Lead Auditor certified, Commercial Energy Auditor trained, Building Operator Certified, and Hazardous Waste Operations certified. Peter serves as adjunct faculty for Antioch University, Tufts University, and the University of Maine.
We believe food retail is uniquely positioned to make a positive impact, and that's why we've made it our mission to leverage the power of the industry's collective expertise and influence. Together, we can lead the way to a more sustainable, and more viable, future for everyone.
We collaborate with food retailers on: Advancing sustainability Reducing operational costs Generating value from data Aligning business strategy with regulatory requirements

Protecting against economic volatility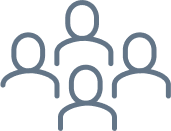 Improving employee retention
Our Mission
Accelerate viability and measurable sustainability in food retail through expert collaboration, industry resources and practical tools.
Our Vision
A successful and sustainable food industry leading the way to a viable future.